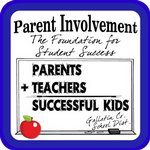 Parent Involvement Meeting/Reunion de Participacion de padres
Our next meeting is Wednesday December 12, 2018, 4:30 to 6:30 pm. Please join us, and learn new ways to help your child succeed in school. This month we are having a Super Family Fun Night - Promoting a Caring Community Event. Teachers will be present, multiple learning stations will be held, even a homemade soup station, and a raffle with many prizes. Don't miss out! This event is for all family members, so bring the kiddos for an evening of fun and learning!
Nuestra siguiente reunión el el miercoles, 12 de diciembre, 2018 de 4:30 a 6:30 pm. Acompañenos, y entérese de maneras que le puede ayudar a su hijo a tener exito en la escuela. Este mes tendremos un evento Noche de Familia Super Divertida - Promoviendo una Comunidad Solidaria. Maestros estarán presente, múltiples estaciones de aprendizaje, y hasta una estación de sopas hechas en casa, y una gran rifa de muchos premios. No se lo pierda! El evento es para todos los miembros de la familia, asi que traiga a sus hijos para una tarde de aprendizaje divertido!