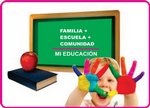 Parent Involvement Meeting
It's Potluck!
We will have our second Potluck Parent Involvement Meeting this upcoming Tuesday, October 9th at 5:30 pm. In addition, we will discuss an incentive mid-year or at the end of the school year for students and parents involved in meetings and events throughout the year. Please do not miss out! YOU are important, and a huge component in your child's education.
Tendremos nuestro segunda Reunión con Cena Compartida de Paraticipación de Padres el proximo martes, 9 de octubre a las 5:30 pm. Ademos, tendremos una discusión sobre un incentivo para estudiantes y padres a medio o a fín de año para quienes participen en reuniones y eventos durante el transcurso del año. No se lo pierda. USTED es importante, y un gran componente en la educación de su hijo.